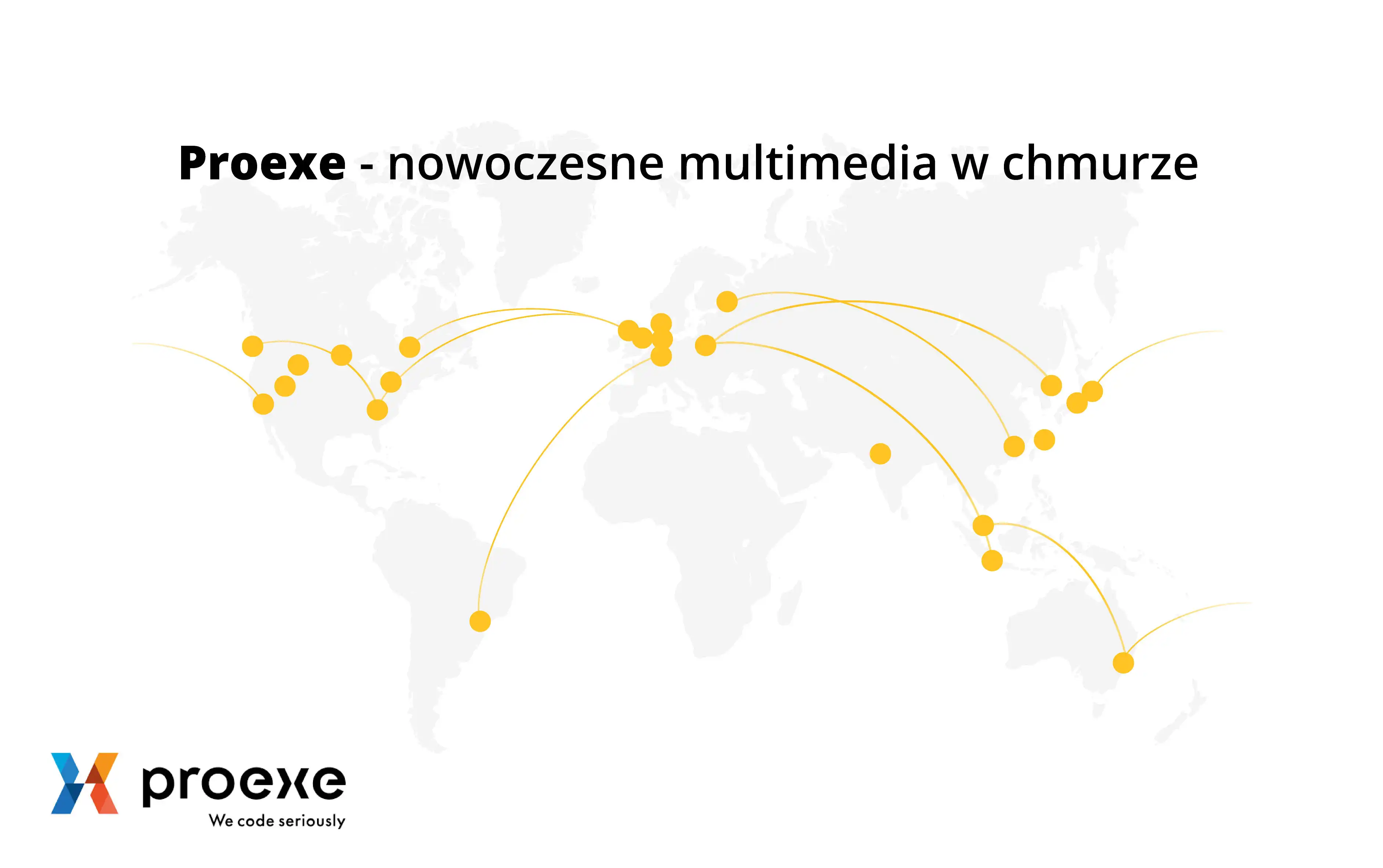 Case study / PROEXE
PROEXE is the company that created BlueOnline.TV – a turnkey solution for entities that want to build their own Internet TV (OTT/VOD/Live Event).
BlueOnline.TV is a ready-to-use service that reduces the implementation time of Internet TV. On the Polish market, the solution is used by TV operators such as VECTRA, VOD Warszawa, and Red Carpet. Also, the platform is successfully used by clients outside Poland. The most interesting implementation is the dynamically growing Arabic television service WideKhaliji.com.
Challenges
PROEXE wanted BlueOnline.TV to be quickly implementable and not to necessitate having physical resources in different parts of the world. Another challenge was posed by peaks in the numbers of users. The most popular programs attract many viewers at the same time, which is a problem for any IT infrastructure.
Solutions
The BlueOnline.TV service was placed on Google Cloud. It was designed in such a way as to use the cloud to automatically scale resources. Thanks to the use of the global IT infrastructure, users have equally good access to services around the world.
Ease of launching a new project – the client is not responsible for the infrastructure

Scalability thanks to cloud resources

Geographic availability thanks to Google data centers all over the world
Results
The application developed by PROEXE is used by six TV systems in different regions of the world. Stability and flexibility of Google Cloud guarantees the high-quality of TV services even when millions of viewers are using them simultaneously. Advantages of placing applications on Google Cloud:
Cost optimization thanks to adapting the resources to real needs

Automation of many tasks – simpler management of the environment
6
the number of launched BluOnline.TV systems