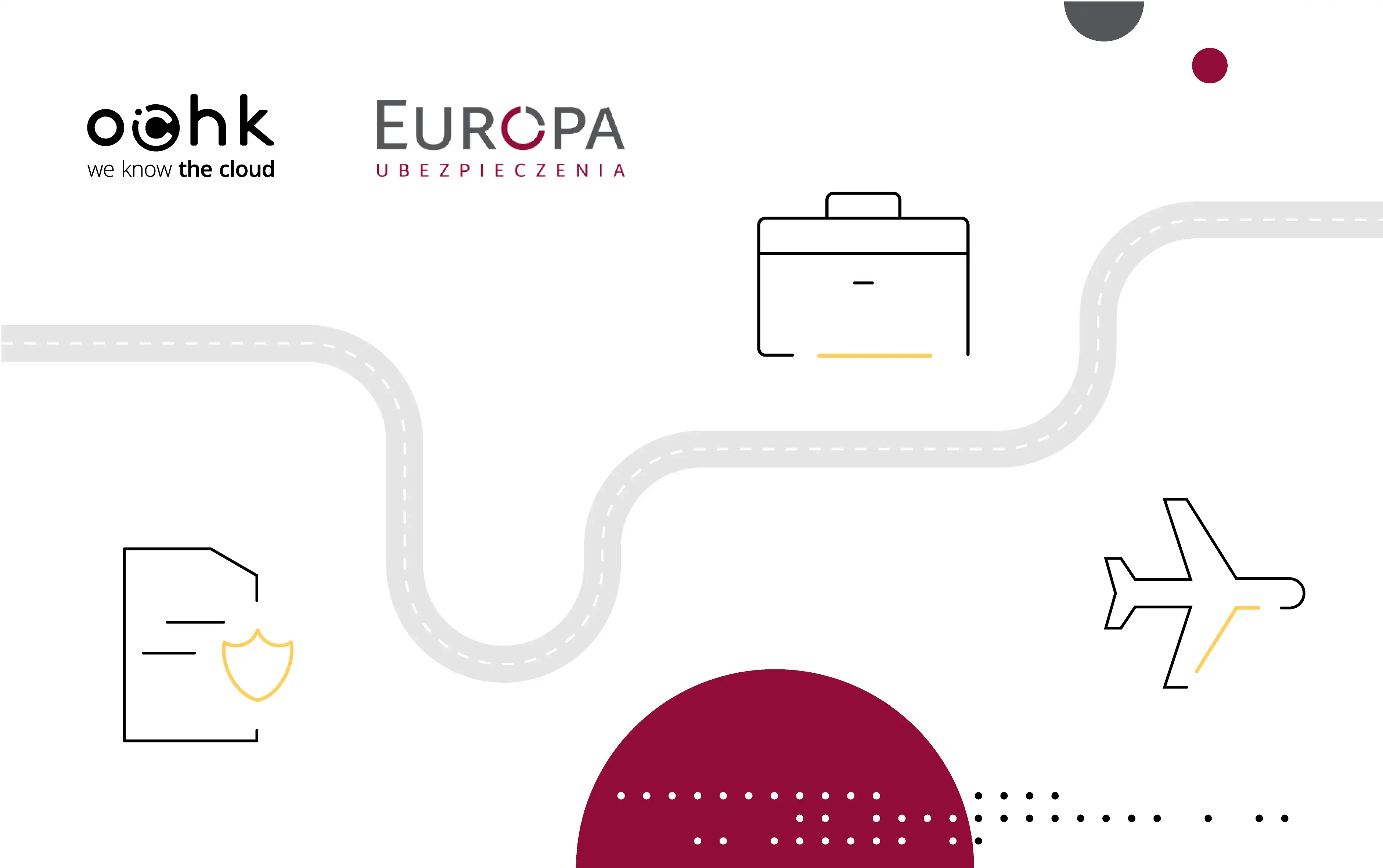 Case study / Europa Ubezpieczenia
Europa Ubezpieczenia is an insurance company focused on the bancassurance, affinity and tourism segments that has been active in Poland for over 25 years.
The OChK team has prepared a Google Cloud IT environment for Europa Insurance. Secure Landing Zone is not only properly configured and secured, but also compliant with the Polish Financial Supervision Authority (UKNF) requirements.
Challenges
To ensure scalability, flexibility and cost optimisation, Europa Ubezpieczenia decided to move their IT environment to the cloud. The use of a public cloud by an entity controlled by the Financial Supervision Authority requires strict compliance with the legal and technical guidelines set out in the Cloud Communication.
Solutions
The OChK team in tandem with Europa Ubezpieczenia developed secure foundations for the organisation in Google Cloud, which enabled us to build and implement business applications.
The entire infrastructure is described in Terraform, a code that automatises both the calls of network infrastructure and the creation of projects and resources.

To make the project compliant with the FSA requirements, we implemented a solution called KMS, which is designed for managing the cryptographic key material used to encode Google Cloud resources.

The communication between Google Cloud and the client's on-premise infrastructure runs via Google VPN.

To facilitate access to the cloud's resources, we used Cloud DNS.

Europa Ubezpieczenia can call new container applications using the Kubernetes platform.
Results
Properly prepared and configured by OChK experts, the public Google Cloud environment enables the team from Europa Ubezpieczenia to develop innovative insurance services. The project lays the foundation for further development of innovative services provided by Europa Ubezpieczenia.
Europa Ubezpieczenia can now exploit the benefits of Google Cloud: efficiency and cost control.

The OChK team ensured that the prepared IT environment meets the FSA requirements for data processing in a public cloud, in both formal and technical aspects.

Environment automation with the use of Terraform minimises the engagement in infrastructure management.